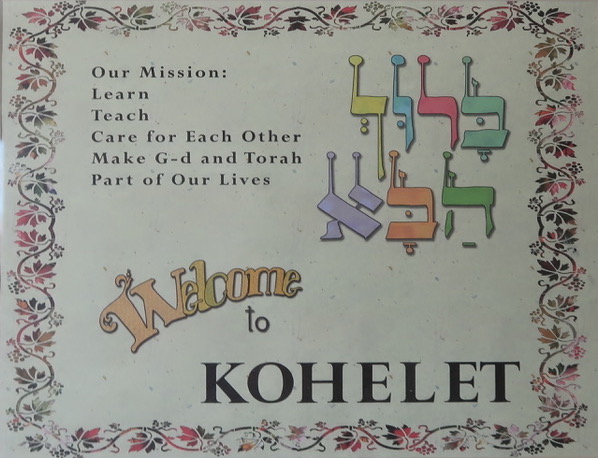 Please come and experience a committed sense of community where members are supported in learning, prayer, and in celebrating life events.
We celebrate weekly Shabbat services upholding traditional practices while adapting modern ways. Members lead services with chanting and singing throughout. We are proud to be a congregation diverse in age range, talents, observance, and interests.
Services and all activities are built around volunteer leadership and input from the members. Join us for Shabbat services, Kohelet Talks, High Holidays observance, supper in the Succah, Passover community seder, study opportunities and a host of other ways of learning about and participating in Jewish tradition and observance.
Shabbat services begin at 9:15 a.m. and an informal dairy lunch follows the service. Members include many young families and childcare is generally provided.
Our Bar and Bat Mitzvah program is unique as preparation is offered by congregation members. Service leadership and Torah study are part of this meaningful process tailored for each student.
Kohelet has a history of more than 40 years of volunteer participation and leadership. We welcome all looking to participate in and deepen their experience with Judaism. Our building is more like home than an institution and we invite you to join us as we learn together and support each other as a community.
We are located near Leetsdale and South Forest.
For more information about our congregation, contact Debra at:
720-301-2292