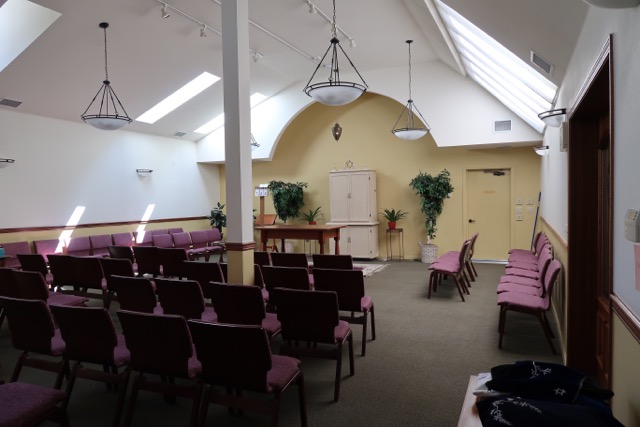 We meet in a large Kohelet-owned building which we remodeled to fit the needs of our congregation. Located in central Denver near Leetsdale Avenue, the building retains a sense of quiet and privacy. We have a sunny and beautiful sanctuary with a handsome Ark housing our two historic Torahs saved from the Holocaust. The space is conducive to small groups as well as to larger events such as Bar/Bat Mitzvahs and weddings. We have a full kitchen and dining room which allows for food to be an integral part of everything we do. A small library is a good place to choose from a diverse collection of Jewish texts and related fiction and non-fiction resources or to have quiet moments of reflection; it is also a pleasant space for meetings.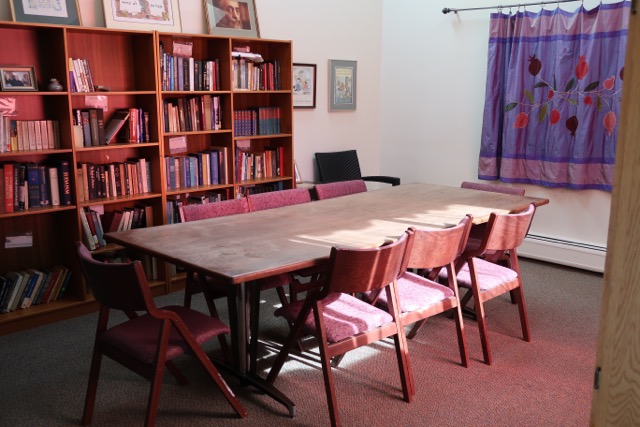 The second floor has two large rooms, one dedicated to child care and young children's play; the other serves as a teen lounge.
Our outdoor space includes a welcoming entrance with garden; a large extra courtyard for use as a playground or for outdoor events, and a patio adjacent to the dining room.
We house a religious preschool program (not affiliated with Kohelet) called Ganeynu which uses some of the space on weekdays. For further information about the preschool, contact Elka Popeck at elkapopack@gmail.com.