Volunteers design and lead holiday observances as well as programs like Kohelet Talks and Havdalah Fun Nights.
We have beautiful High Holidays services, Simchat Torah, Passover, Purim, Tisha B'Av, Hanukkah, and Sukkot. Some years we also gather for Tu B'Shevat, Lag B'Omer and Shavuot. We have Yizkor services on Yom Kippur, Sukkot, Passover, and Shavuot.
Jewish holidays are sometimes bittersweet, with a full spectrum of emotions and meaning. Koheletans get this, and it's beautiful.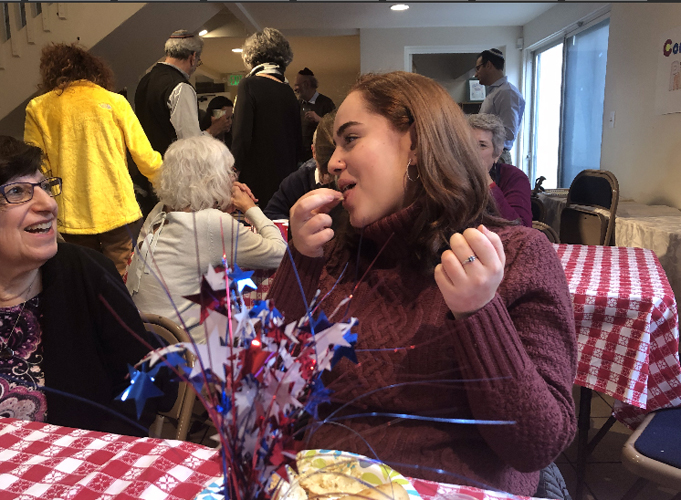 Passover
(Paintings (c) by Deanne Kapnik)
Hanukkah
(Paintings by Nancy Flanders Lockspeiser)
Sukkot
(Multimedia by Susan Cooper)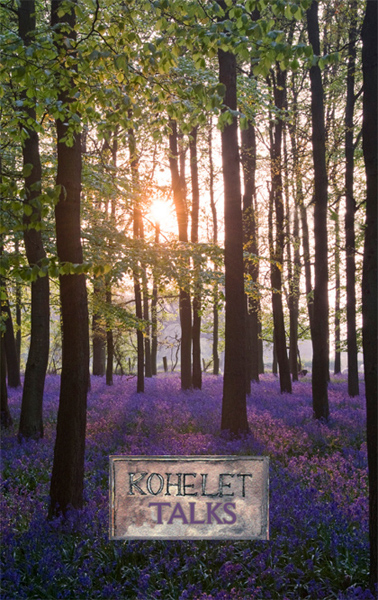 Each KOHELET TALK has a different topic and format of presentation followed by discussion. Thank you to Io Loechell for organizing these wonderful evenings. The presenters deftly meld Judaic concepts with modern concerns, resulting in thoughtful and vigorous conversations.
THE NEXT KOHELET TALK IS SATURDAY, AUGUST 27 – right after services. 
Jesse Hettleman will be presenting some slides and talking about his Israel trip Oct. 2020-May of 2021.  Jesse worked as an intern for a healthcare technology startup and also spent a lot of time traveling, meeting people and learning about the culture. This is sure to be interesting and fun!
Details are in the Kohelet newsletter.
THE TALKS FOR 2022 SO FAR:
JEWISH POETS – Wednesday June 29 with Aviva Siegel, renowned Koheletan and Poet
STORY LINE – A FAMILY HISTORY FROM POLAND TO THE USA – Sunday April 3 with Artist Susan Cooper giving a tour and speaking about her current exhibit